Local Eden - Napa Valley's Organic, Handmade, Small-Batch Granola
Born from a passion for healthful snacks and big flavors, Local Eden Granola offers an unforgettable satisfaction. Crafted in Napa Valley, our organic, gluten-free granola is a unique blend of toasted nuts, chewy dried fruit, and a variety of seeds for an omega-3 boost. Sweetened perfectly with organic maple syrup, it's an indulgent and nutritious treat. Enjoy it in a yogurt parfait, with the milk of your choosing, or out of hand straight from the bag. Local Eden Granola - your perfect fuel for any moment of the day!
News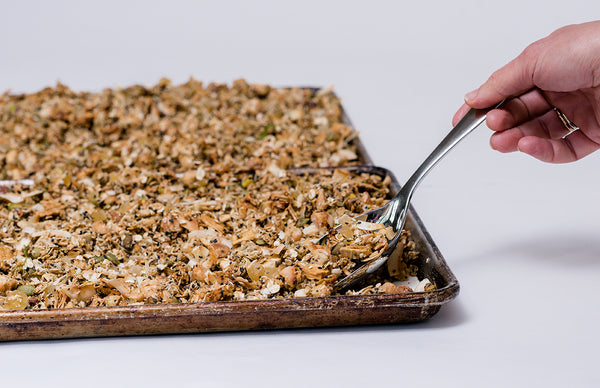 Sunshine Markets and beyond! So excited to be a part of Sunshine Market and growing my business in a sustainable manner.  Growth is good and change is awesome!
         Well, it's time...Covid has to end...doesn't it? If there was anything beyond the wearing a mask, staying close to home, and keeping my family safe (that I do on a regular basis), please tell me what it is!!!! Even, tho Covid seems to be here for the...
I am so proud to be able to say that Local Eden Granola is now being sold at Oakville Grocer.  In my humble opinion there is no truer local supporter of handmade products north of Napa than Oakville Grocer.  I received an email from their GM and within a week...