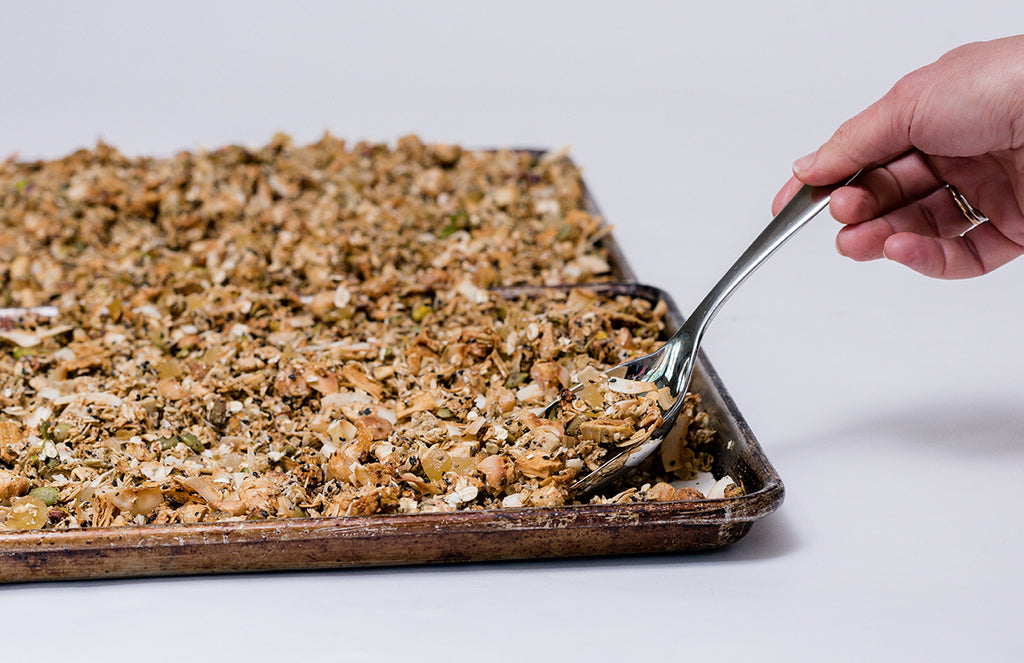 The start of fall has come upon us and the kids are back in school.  All is well within the universe as I continue to slowly build Local Eden Granola into the super star product I know it can be! While I transition into fall (don't hate me for being excited for cooler weather. If you know me...you know!) I'm still adoring Greek yogurt mixed with a touch of oat milk, drizzled with honey and fresh fruit...and then topped with Cashew Almond Apricot Local Eden Granola.  It's a dream, especially with the peaches that have been coming in at the market lately!
Last week, I was fortunate enough to partner with Sunshine Markets in St. Helena, CA.  I am over the moon excited to see my product on their shelves reaching a broader audience in the valley and beyond.  One of the more exciting elements of Sunshine is the quality and excellence of the products they carry.  They genuinely try to welcome all walks of life to shop at their store, and their specialty products are so delicious.  Another bonus to being stocked at Sunshine is that they are the go-to market for high quality Napa Valley products that both locals and visitors seek, but can't readily find outside of Napa Valley. It's a big win for me as an entrepreneur and a local Napa resident. I love Sunshine!
Have a wonderful week and make sure to visit any of the local Napa outposts that carry my organic, gluten free granola.  You will love them all!
Jeffries General-2nd Street, Napa
Hudson Goods and Green-Oxbow Public Market, Napa
Soda Canyon Store- Soda Canyon Road, Napa
Naysayer Coffee-Old Sonoma Road, Napa
Sunshine Market-Main Street, St. Helena
AND buy into the monthly club!  It's so easy and convenient and the best way to receive your granola, at your doorstep, on time!
xo, 
deb